NO FALSE NEGATIVES

The Minimum BSA/AML Compliance Standard

PATRIOT OFFICER


Neither behavior-based systems nor rule-based systems can meet the minimum BSA/AML Compliance standard of NO FALSE NEGATIVES. PATRIOT OFFICER is the only Risk-Based solution that uses the Artificial Intelligence and Machine Learning technologies to establish the most advanced Risk Model that has NO FALSE NEGATIVES.

Don't waste time and resources on obsolete tools. Join the United AI Network™ today to protect your financial institutions with PATRIOT OFFICER, GUARDIAN OFFICER, ENQUIRER OFFICER, and CHAMPION OFFICER. — AI OASIS

— GlobalVision Systems, Inc.

CFPB policy statement on 'compliance aids'
The CFPB has published a policy statement announcing a new designation for certain Bureau guidance, known as "Compliance Aids," and to explain the legal status and role of guidance with that designation. The designation will be applicable beginning February 1, 2020.

Compliance aids will be similar to previous compliance resources from the Bureau, but will be designated as "Compliance Aids." Some current compliance resources may be so designated when they are updated or reissued. They are not to be considered "rules" under the Administrative Procedures Act. Instead, Compliance Aids present the requirements of existing rules and statutes in a manner that is useful for compliance professionals, other industry stakeholders, and the public. Compliance Aids may also include practical suggestions for how entities might choose to go about complying with those rules and statutes. But they may not address all situations. Where there are multiple methods of compliance that are permitted by the applicable rules and statutes, an entity can make its own business decision regarding which method to use, and this may include a method that is not specifically addressed in a Compliance Aid. Regulated entities are not required to comply with the Compliance Aids themselves. Regulated entities are only required to comply with the underlying rules and statutes.

When exercising its enforcement and supervisory discretion, the Bureau does not intend to sanction, or ask a court to sanction, entities that reasonably rely on Compliance Aids.


Blog by former top banking executive Jim Richards

In the first of a regular series of blogs in 2020 to commemorate the 50th anniversary of BSA, former top banking executive Jim Richards details the beginnings of the "so-called Bank Secrecy Act of 1970." He describes how this amalgamation and consolidation of Public Laws has permeated U.S. financial law and regulation over the years, ingraining the BSA and its importance into the U.S. financial industry.


— Verafin
Bureau clarifies stance on 'abusiveness' standard
The Consumer Financial Protection Bureau issued a policy statement Friday providing a common-sense framework on how it intends to apply the "abusiveness" standard in supervision and enforcement matters. Commencing immediately, the Bureau intends to apply the following principles during supervision and enforcement work by:
Focusing on citing or challenging conduct as abusive in supervision and enforcement matters only when the harm to consumers outweighs the benefit
Generally avoiding "dual pleading" of abusiveness and unfairness or deception violations arising from all or nearly all the same facts, and alleging "stand alone" abusiveness violations that demonstrate clearly the nexus between cited facts and the Bureau's legal analysis
Seeking monetary relief for abusiveness only when there has been a lack of a good-faith effort to comply with the law, except the Bureau will continue to seek restitution for injured consumers regardless of whether a company acted in good faith or bad faith
How to Automate Compliance Monitoring and Testing While Creating Business Value
Leading Technology Solutions Provider for Compliance and Risk

View this webinar and learn: Why legacy methods struggle to meet today's requirements; how a centralized technology data approach improves productivity and automates summary reporting; how to deliver business intelligence while more rapidly identifying potential risks; and emerging technologies that empower professionals to add organizational value and get a seat at the table.


— 360factors
Nacha contact registry rule
Nacha has issued a supplement to its Operating Rules to require participants to provide contact information for an ACH Contact Registry, beginning July 1, 2020, with a deadline for completion of registration of October 30, 2020. Distribution of Supplement #1-2020 is restricted to those who have purchased or have been provided with the 2020 edition of of the Nacha Operating Rules & Guidelines or access to the 2020 Nacha Operating Rules online resource. Nacha will have enforcement authority for the registration requirement beginning August 1, 2021.


Four Inconsistencies in Claims Management that Lead to Regulation E Bank Losses

Download

As the volume of debit card payment transactions rises (CAGR of 10.4% according to the Federal Reserve study in 2018), understanding where some of the most common mistakes are being made can help keep you and your bank out of hot water and minimize financial losses at the same time—mistakes like incorrect claim denials, incorrect account adjustments, disputes not processed while waiting for a customer signature, and much more.


— FINBOA
FDIC on Puerto Rico disaster relief
FDIC FIL-4-2020, issued Friday, announced steps intended to provide regulatory relief to financial institutions and facilitate recovery in areas of Puerto Rico affected by recent earthquakes.


Innovative Housing Showcase announced
HUD Secretary Carson has announced the agency will co-host with the National Association of Home Builders an "Innovative Housing Showcase" in Washington September 12–14, 2020, to educate policy makers and the broader public on the new housing innovations and building technologies that are helping to address U.S. affordable housing challenges.


Our other Top Stories today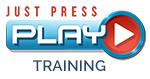 What do you want to learn today?


The newest service from BOL Learning Connect
Press>PLAY - allows you to choose precisely what you want to learn, pay for just that program, and Press>PLAY to watch instantly, share with fellow employees of your institution, and keep watching any time you want during the 90-day period after purchase. Hundreds of programs to choose from - including unique programs and exclusive instructors you will find only on BOL Learning Connect.