NO FALSE NEGATIVES

The Minimum BSA/AML Compliance Standard

PATRIOT OFFICER


Neither behavior-based systems nor rule-based systems can meet the minimum BSA/AML Compliance standard of NO FALSE NEGATIVES. PATRIOT OFFICER is the only Risk-Based solution that uses the Artificial Intelligence and Machine Learning technologies to establish the most advanced Risk Model that has NO FALSE NEGATIVES.

Don't waste time and resources on obsolete tools. Join the United AI Network™ today to protect your financial institutions with PATRIOT OFFICER, GUARDIAN OFFICER, ENQUIRER OFFICER, and CHAMPION OFFICER. — AI OASIS

— GlobalVision Systems, Inc.

Operators of work-from-home scheme settle with FTC
The operators of a work-from-home scheme and the CEO of their main affiliate marketing network will pay nearly $1.5 million to settle Federal Trade Commission allegations that they used misleading spam emails to lure consumers into buying work-from-home services.

In its complaint, the FTC alleges that Nevada-based Effen Ads, LLC and its owners, Jason Brailow and Brandon Harshbarger, worked with an affiliate marketing network called W4 LLC to promote a work-from-home scheme by sending bulk unsolicited email, or spam, to consumers, which generated more than 50,000 sales of the Effen Ads program. The emails included "from" lines that falsely claimed they were coming from news organizations like CNN or Fox News, and "subject" lines that falsely suggested the opportunity was endorsed by celebrities such as investor Warren Buffett and personal finance expert Suze Orman.

In addition to violations of the FTC Act's prohibition against unfair and deceptive practices, the FTC also alleges that Effen Ads, Brailow, and Harshbarger, as well as Jason Walker, who was CEO of W4, violated the CAN-SPAM Act by disseminating spam emails containing misleading header information and subject lines.

As part of the settlement, Walker will pay $1.3 million, is permanently banned from marketing or selling any work-from-home program, and is prohibited from providing any affiliate marketer with ads containing false or misleading representations about celebrity endorsements, objective reviews, or news-source affiliations. The settlements with Harshbarger, Brailow, and Effen Ads impose an $11.3 million judgment, which will be suspended upon payment of $25,000 by Harshbarger and $121,948 by Brailow because of their inability to pay the full amount. In addition, they are permanently banned from marketing or selling business opportunities or business coaching products and are prohibited from making any misrepresentations in the marketing or sale of any product or service. Harshbarger, Brailow, and Effen Ads are also permanently prohibited from violating the CAN-SPAM Act and engaging in credit card laundering.


Conventional Check Fraud Continues to Challenge Financial Institutions

Blog

In this insightful blog, we examine how, despite a rise in digital banking channels, conventional check fraud continues to pose a significant threat to financial institutions. Learn the various check schemes used by fraudsters and how they have evolved, and how evaluation of fraud controls and monitoring can mitigate losses.


— Verafin
CFPB releases college credit card report
The CFPB has released its 2019 report on college credit cards. The Credit Card Accountability, Responsibility, and Disclosure (CARD) Act requires credit card issuers to submit agreements they make with colleges (and organizations affiliated with colleges) to the CFPB and requires the CFPB to submit a report that lists that information to Congress and make it available to the public.

The report shows that the market for these kinds of college credit cards is getting smaller, continuing a trend that dates back a decade. The Bureau also found that there are fewer issuers this year who are parties to college credit card agreements compared to last year and that agreements with alumni associations continue to make up the largest part of this market.


How to Automate Compliance Monitoring and Testing While Creating Business Value
Leading Technology Solutions Provider for Compliance and Risk

View this webinar and learn: Why legacy methods struggle to meet today's requirements; how a centralized technology data approach improves productivity and automates summary reporting; how to deliver business intelligence while more rapidly identifying potential risks; and emerging technologies that empower professionals to add organizational value and get a seat at the table.


— 360factors
FTC prevails in case against mortgage relief scammers
The Federal Trade Commission has announced that the U.S. District Court for the District of Nevada has ruled in favor of the Commission in a case against the operators of a scheme that deceived financially distressed homeowners by falsely promising to make their mortgages more affordable. The defendants also charged consumers illegal advance fees and unlawfully told consumers not to pay their mortgages to or communicate with their lenders. The case was originally filed by the FTC in January 2018, and the court issued a temporary restraining order against the company at that time. The court found that the defendants' practices violated the FTC Act and the Mortgage Assistance Relief Services Rule.

Under the terms of the newly issued final order, the defendants will be permanently banned from the debt relief business and will be banned from misleading consumers about the terms of other financial services they may offer, as well as from making misleading claims in advertisements. The ruling also imposes an $18.5 million judgment against the defendants. The order requires that the contents of numerous bank accounts be turned over to the FTC, along with the proceeds from selling assets belonging to the defendants. Among the assets that will be liquidated are a Park City, Utah ski chalet, an office building, a Mercedes Benz S550, and a Porsche Carerra.

The defendants subject to the order are Preferred Law PLLC; Consumer Defense LLC (Nevada); Consumer Defense LLC (Utah); Consumer Link Inc.; American Home Loan Counselors; American Home Loans LLC; Consumer Defense Group LLC, formerly known as Modification Review Board LLC; Brown Legal Inc.; AM Property Management LLC; FMG Partners LLC; Zinly LLC; Jonathan P. Hanley; and Sandra X. Hanley.


Six Steps to Simplify Your Regulation E Compliance

Whitepaper

Regulation E rules are complex and confusing. They require a careful analysis of claims to use the correct rules to minimize bank losses. After working with numerous financial institutions in providing Reg E dispute process solutions, FINBOA suggests six steps that can be taken to simplify your Reg E compliance.


— FINBOA
Happy New Year!


The year is coming to a close and tomorrow begins another. We at BankersOnline wish all of you a Happy and Healthy 2020! Our next Compliance Briefing will hit your inboxes Thursday morning, January 2.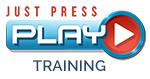 What do you want to learn today?


The newest service from BOL Learning Connect
Press>PLAY - allows you to choose precisely what you want to learn, pay for just that program, and Press>PLAY to watch instantly, share with fellow employees of your institution, and keep watching any time you want during the 90-day period after purchase. Hundreds of programs to choose from - including unique programs and exclusive instructors you will find only on BOL Learning Connect.