NO FALSE NEGATIVES

The Minimum BSA/AML Compliance Standard

PATRIOT OFFICER


Neither behavior-based systems nor rule-based systems can meet the minimum BSA/AML Compliance standard of NO FALSE NEGATIVES. PATRIOT OFFICER is the only Risk-Based solution that uses the Artificial Intelligence and Machine Learning technologies to establish the most advanced Risk Model that has NO FALSE NEGATIVES.

Don't waste time and resources on obsolete tools. Join the United AI Network™ today to protect your financial institutions with PATRIOT OFFICER, GUARDIAN OFFICER, ENQUIRER OFFICER, and CHAMPION OFFICER. — AI OASIS

— GlobalVision Systems, Inc.

HUD proposes Disparate Impact rule
HUD has published a proposed rule in today's Federal Register that would amend HUD's interpretation of the Fair Housing Act's disparate impact standard to better reflect the Supreme Court's 2015 ruling in Texas Department of Housing and Community Affairs v. Inclusive Communities Project, Inc., and to provide clarification regarding the application of the standard to state laws governing the business of insurance. Comments on the proposal are due by October 18, 2019.


Bank prepares for tomorrow and prevents more than $1M in fraud losses, today.

Case Study

Within four weeks of going live with Verafin, United Community Bank was able to detect and prevent $335K of fraud loss, and that savings continued to grow - before the end of week seven, United saw significant ROI and had surpassed $1M in fraud prevention with Verafin.


— Verafin
SEC continues pursuit of ADR violations
The SEC has announced that broker Cantor Fitzgerald & Co. will pay more than $647,000, and broker BMO Capital Markets Corporation will pay over $3.9 million to settle charges of improper handling of "pre-released" American Depositary Receipts (ADRs). "The SEC continues to hold accountable parties that abused the ADR markets over an extended period of time," said Sanjay Wadhwa, Senior Associate Director for Enforcement in the SEC's New York Regional Office. "U.S. investors who invest in foreign companies through ADRs have a right to expect that market professionals aren't gaming the system."


Free Guide: Top 10 Emerging Compliance Initiatives for 2020

Download Your Free Guide to Learn the New Trends and Plan Ahead for Next Year

Compliance and Risk Management requirements are essential but challenging and complex areas for companies to manage. 360factors' free guide is specifically focused on the top emerging compliance initiatives that many banks and financial service companies expect to implement and/or improve in 2020.


— 360factors
CFPB private ed loan ombudsman appointed
The CFPB has announced the appointment of Robert G. Cameron to serve as the Bureau's private education loan ombudsman. The ombudsman is responsible for receiving, reviewing, and attempting to resolve complaints from private student loan borrowers. The ombudsman is also responsible for compiling and analyzing complaint data on private education loans and making appropriate recommendations to the Secretary of the Treasury, the Bureau Director, the Secretary of Education, and Congress.


Maryland insurer pays $345K to settle OFAC liability
OFAC has announced that Atradius Trade Credit Insurance, Inc., of Hunt Valley, Maryland, a trade credit insurer licensed to operate in the state of Maryland, has agreed to remit $345,315 to settle its potential civil liability for two apparent violations of the Foreign Narcotics Kingpin Sanctions Regulations.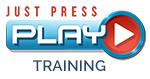 What do you want to learn today?


The newest service from BOL Learning Connect
Press>PLAY - allows you to choose precisely what you want to learn, pay for just that program, and Press>PLAY to watch instantly, share with fellow employees of your institution, and keep watching any time you want during the 90-day period after purchase. Hundreds of programs to choose from - including unique programs and exclusive instructors you will find only on BOL Learning Connect.
August 27, 2019
Stop That Payment!
August 28, 2019
Lessons Learned – Recent Lending Compliance Enforcement Actions
September 4, 2019
Handling the Aftermath
of a Critical Incident
September 5, 2019
A Banker's Responsibility under FCRA
September 12, 2019
Advertising – Dun Right
September 17, 2019
Flood Insurance Fundamentals – Passing the next Compliance Exam
---