PATRIOT OFFICER®


PATRIOT OFFICER automatically calculates risk scores for each customer to identify higher-risk customers and monitors them more closely as the regulations mandate. The solution automatically detects check fraud, check kiting, deposit fraud, ACH fraud, wire fraud, Internet banking fraud, credit/debit card fraud, ATM fraud, employee fraud, and financial fraud to prevent losses. PATRIOT OFFICER is the only BSA/AML/FRAUD solution endorsed by American Bankers Association.

— GlobalVision Systems, Inc.

SSA amends rules on rep payee approval


The Social Security Administration has published a final rule on conducting background checks to prohibit persons convicted of certain crimes from serving as representative payees under the Social Security Act, as required by the Strengthening Protections for Social Security Beneficiaries Act of 2018. The rule will be effective March 18, 2019.


2019 FRAMLx Tour

Complimentary Fraud Detection and AML Regional Seminars

Verafin is pleased to announce that attendees of 2019 FRAMLx Tour Regional Seminars will receive 5 CAMS, 6.5 CAFP, 6.5 CRCM credits, or up to 5 Continuing Professional Education (CPE) credits towards industry accreditation programs, such as CFE and CFCS.


— Verafin
German company pays $5.5M for OFAC violations


OFAC has announced a $5,512,564 penalty against AppliChem GmbH of Darmstadt, Germany, for 304 violations of the Cuban Assets Control Regulations. Between May 2012 and February 2016, AppliChem violated section 515.201 of the Cuban Assets Control Regulations when it fulfilled Cuba orders of chemical reagents on 304 invoices. OFAC determined that AppliChem's U.S. parent voluntarily self-disclosed the apparent violations, and that the apparent violations constitute an egregious case.


Eight Things Compliance Officers Should Focus on in 2019

Now that we're already one month into 2019 and the holiday haze is wearing off, it's time to really dive into 2019. With the beneficial ownership-ridden 2018 in the rearview mirror, here are eight things a compliance officer should focus on this year.


— Abrigo
Robocall credit card reduction scheme refunds


The Federal Trade Commission has announced it is mailing 1,244 checks to consumers who bought deceptively marketed credit card interest rate reduction services after being contacted via illegal robocalls. Affected consumers will receive full refunds, with most receiving $1,100 or more, within the next week.

Using illegal robocalls to bait consumers, the operators of the Treasure Your Success robocall scheme promised to lower consumers' credit card interest rates and to save them thousands of dollars, in exchange for an upfront fee. After collecting the fee, they failed to provide the promised interest rate reductions or the savings. They also unlawfully called numbers listed on the national Do Not Call Registry and failed to identify who was responsible for placing the calls.


Free Risk Management and Compliance Guide

Top 10 Risk Management Trends for 2019

Risk management and compliance requirements are necessary but challenging and complex areas for companies to manage. 360factors' free guide is specifically focused on and explores the top risk management initiatives that many small and mid-sized banks and financial service companies expect to implement and/or improve in 2019.


— 360factors
OCC revises stress test dataset


The OCC has released a revised dataset for use by covered institutions in the upcoming 2019 stress tests. The previously released dataset contained an incorrect value for the mortgage rate in the fourth quarter 2018. The updated dataset contains the corrected data point of 4.8 percent rather than the previously published 4.6 percent mortgage rate for that quarter. This is the same error that the Federal Reserve corrected earlier this week.


Data Governance and Management in BSA/AML and Sanctions Compliance

An increasing reliance on data to carry out various tasks has put a focus on data management in recent years. Listen to our webcast to learn how to use data governance and management to address challenges specific to BSA/AML and Sanctions compliance groups.


— ACA Telavance
FTC to host small business financing forum


The Federal Trade Commission will host Strictly Business: A Forum on Small Business Financing on May 8, 2019, to examine trends and consumer protection issues in this marketplace, including the recent proliferation of online loans and alternative financing products. The event will gather a variety of stakeholders to examine this industry, including the different types of products available to small businesses, the benefits of those products, and possible consumer protection concerns. The forum will also examine how the Federal Trade Commission Act, other laws, and self-regulatory frameworks may apply to companies offering these products.


Our other Top Stories today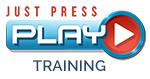 What do you want to learn today?


The newest service from BOL Learning Connect
Press>PLAY - allows you to choose precisely what you want to learn, pay for just that program, and Press>PLAY to watch instantly, share with fellow employees of your institution, and keep watching any time you want during the 90-day period after purchase. Hundreds of programs to choose from - including unique programs and exclusive instructors you will find only on BOL Learning Connect.
February 19, 2019
IRA Update and Review
February 20, 2019
Mortgage Lending Compliance – 4 Part Series – End to End – January 29, February 20, March 25,
April 24, 2019
February 21, 2019
Social Media & Compliance
February 22, 2019
Pre-submission HMDA Checkup
February 26, 2019
Suspicious Activity Reporting — Frontline Staff Training
February 27, 2019
Dissecting Account
Liability Issues
---