NO FALSE NEGATIVES

The Minimum BSA/AML Compliance Standard

PATRIOT OFFICER


Neither behavior-based systems nor rule-based systems can meet the minimum BSA/AML Compliance standard of NO FALSE NEGATIVES. PATRIOT OFFICER is the only Risk-Based solution that uses the Artificial Intelligence and Machine Learning technologies to establish the most advanced Risk Model that has NO FALSE NEGATIVES.

Don't waste time and resources on obsolete tools. Join the United AI Network™ today to protect your financial institutions with PATRIOT OFFICER, GUARDIAN OFFICER, ENQUIRER OFFICER, and CHAMPION OFFICER. — AI OASIS

— GlobalVision Systems, Inc.

Amendments to SEC auditor independence rules


The SEC has adopted amendments to its auditor independence rules relating to the analysis that must be conducted to determine whether an auditor is independent when the auditor has a lending relationship with certain shareholders of an audit client. A fact sheet was issued as part of the Commission's press release.

The amendments will become effective 90 days after they are published in the Federal Register.


Banking Marijuana-Related Businesses

Meeting BSA Requirements and Refining CDD Processes, June 26, 2019 12:30 ET

Join us for an informative session on banking businesses in the growing marijuana industry, with a focus on meeting BSA requirements and refining CDD processes, including identification, risk assessment, periodic reviews, and ongoing surveillance of MRBs.


— Verafin
Wedbush pays $8.1M for improper handling of ADRs


In the eleventh in a series of Securities and Exchange Commission actions focusing on improper handling of "pre-released" American Depositary Receipts (ADRs), the Commission has issued an Order requiring Wedbush Securities Inc. to pay more than $8.1 million to settle charges. This action brings the total monetary settlements in the series of ADR-related cases to over $422 million.


How to Grow Your SBA Lending Using FinTech

Small Business Lending Can Be Big Business

National Small Business Week is a reminder of the importance of the 30 million small businesses in the U.S., but it's also a good time to consider the opportunities that these entrepreneurs and growth engines of the economy offer to SBA lenders. Traditional banks and credit unions can seize loan and earnings growth opportunities available in SBA lending - especially if they utilize SBA lending technology to streamline the process for both the institution and the borrower.


— Abrigo
SEC requests comments on private securities offerings rules


The Securities and Exchange Commission has announced it is seeking comments on ways to simplify, harmonize, and improve the exempt offering framework to expand investment opportunities while maintaining appropriate investor protections and to promote capital formation. A staff report on the impact of Regulation Crowdfunding on capital formation and investor protection was also released. Its relevant findings are discussed in the Commission's concept release, which will be open for comment for 90 days following its Federal Register publication.


Free Guide: Top 10 Emerging Compliance Initiatives for 2020

Download Your Free Guide to Learn the New Trends and Plan Ahead for Next Year

Compliance and Risk Management requirements are essential but challenging and complex areas for companies to manage. 360factors' free guide is specifically focused on the top emerging compliance initiatives that many banks and financial service companies expect to implement and/or improve in 2020.


— 360factors
Bank trading revenue increases


The OCC has issued its First Quarter 2019 Report on Bank Trading and Derivative Activities. The trading revenue of U.S. commercial banks and federal savings associations of $10 billion in the first quarter 2019 was up $5.9 billion, or 141 percent, over the previous quarter. The 2019 figure is 30.6 percent more than the $7.7 billion reported for the first quarter of 2018.


Our other Top Stories today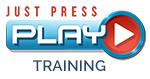 What do you want to learn today?


The newest service from BOL Learning Connect
Press>PLAY - allows you to choose precisely what you want to learn, pay for just that program, and Press>PLAY to watch instantly, share with fellow employees of your institution, and keep watching any time you want during the 90-day period after purchase. Hundreds of programs to choose from - including unique programs and exclusive instructors you will find only on BOL Learning Connect.