PATRIOT OFFICER®


PATRIOT OFFICER automatically calculates risk scores for each customer to identify higher-risk customers and monitors them more closely as the regulations mandate. The solution automatically detects check fraud, check kiting, deposit fraud, ACH fraud, wire fraud, Internet banking fraud, credit/debit card fraud, ATM fraud, employee fraud, and financial fraud to prevent losses. PATRIOT OFFICER is the only BSA/AML/FRAUD solution endorsed by American Bankers Association.

— GlobalVision Systems, Inc.

Currency exchanger pays $35,350 for BSA violations


FinCEN has announced the assessment of a $36,350 civil money penalty on Eric Powers for willfully violating the Bank Secrecy Act's (BSA) registration, program, and reporting requirements. Powers, who operated as a peer-to-peer exchanger of bitcoin convertible virtual currency, failed to register as a money services business, had no written policies or procedures for ensuring compliance with the BSA, and failed to report suspicious transactions and currency transactions. For additional information, see BankersOnline's penalty posting, "P2P virtual currency transmitter fined for BSA violations."


Reducing Risk: Finding High-Risk Accounts and Preventing Fraud Losses in Real Time

Case Study

In this case study, you'll learn how Verafin boosted Bell Bank's ($5.4B) confidence with extra scrutiny for identifying and managing high-risk customers, as well as the success they are seeing with Verafin's targeted Wire Fraud analytics for real-time loss prevention.


— Verafin
HUD issues carbon monoxide notice


In an effort to protect families living in federally subsidized housing from potentially deadly carbon monoxide (CO), HUD yesterday sent all public housing authorities and private owners of HUD-subsidized housing a notice to remind and encourage them to install working CO detectors in their properties. The notice reminds HUD-subsidized housing providers of their legal obligation to install working carbon monoxide detectors in those jurisdictions where these devices are required. In those states and local communities where CO detectors are not required, the Department is strongly encouraging housing authorities and owners to install them. Additionally, HUD indicated that it will propose new regulations to require working CO detectors in all HUD-subsidized housing programs nationwide.


Whitepaper: Are Financial Institutions Prepared for CECL?

Results from our 2019 CECL Survey

For the third year in a row, Abrigo surveyed 125 individuals at a wide range of financial institutions to gauge CECL preparedness. The 2019 survey shows that as the Q1 2020 compliance date looms for SEC registrants, institutions of all types are making progress — but not enough, according to CECL experts.


— Abrigo
Proposed modification of custodial bank capital requirements


The Federal Reserve, FDIC, and OCC are requesting comment on a proposal to modify a capital requirement for U.S. banking organizations predominantly engaged in custodial activities, as required by the Economic Growth, Regulatory Relief, and Consumer Protection Act (EGRRCPA).

The agencies said that current data suggest that only The Bank of New York Mellon Corporation, Northern Trust Corporation, and State Street Corporation, with their depository institution subsidiaries, would be affected by the proposed rule change. Comments will be accepted for 60 days following publication.


Free Risk Management and Compliance Guide

Top 10 Risk Management Trends for 2019

Risk management and compliance requirements are necessary but challenging and complex areas for companies to manage. 360factors' free guide is specifically focused on and explores the top risk management initiatives that many small and mid-sized banks and financial service companies expect to implement and/or improve in 2019.


— 360factors
Treasury and IRS plan to modernize business operations


A six-year plan to modernize IRS business operations has been released by Treasury and the IRS. The plan is organized around four "Modernization Pillars" critical to the IRS's mission and future development:
Taxpayer Experience
Core Taxpayer Services and Enforcement
Modernized IRS Operation
Cybersecurity and Data Protection
Data Governance and Management in BSA/AML and Sanctions Compliance

An increasing reliance on data to carry out various tasks has put a focus on data management in recent years. Listen to our webcast to learn how to use data governance and management to address challenges specific to BSA/AML and Sanctions compliance groups.


— ACA Telavance
New symposia series from CFPB


CFPB Director Kraninger has announced a symposia series exploring consumer protections in today's financial services marketplace. The series is aimed at stimulating a proactive and transparent dialogue to assist the Bureau in its policy development process, including possible future rulemakings. During each symposium, the Bureau will host a discussion panel of experts with a variety of viewpoints on the topic. The first topic for the series will focus on clarifying the meaning of abusive acts or practices under section 1031 of the Dodd-Frank Act. Additional details on dates and panelists will be forthcoming.


Our other Top Stories today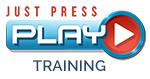 What do you want to learn today?


The newest service from BOL Learning Connect
Press>PLAY - allows you to choose precisely what you want to learn, pay for just that program, and Press>PLAY to watch instantly, share with fellow employees of your institution, and keep watching any time you want during the 90-day period after purchase. Hundreds of programs to choose from - including unique programs and exclusive instructors you will find only on BOL Learning Connect.
April 23, 2019
Is your BSA and AML program at RISK?
April 24, 2019
Mortgage Lending Compliance – 4 Part Series – End to End – January 29, February 20, March 25,
April 24, 2019
April 30, 2019
Court-Ordered Accounts: Bankruptcy, Estates and Guardianships
May 1, 2019
New CFPB Expectations: Compliance in 2019
May 6, 2019
What You Need to
Know About the
Revised Uniform
Residential Mortgage
Loan Application
May 7, 2019
ADA Website Compliance
---