NO FALSE NEGATIVES

The Minimum BSA/AML Compliance Standard

PATRIOT OFFICER


Neither behavior-based systems nor rule-based systems can meet the minimum BSA/AML Compliance standard of NO FALSE NEGATIVES. PATRIOT OFFICER is the only Risk-Based solution that uses the Artificial Intelligence and Machine Learning technologies to establish the most advanced Risk Model that has NO FALSE NEGATIVES.

Don't waste time and resources on obsolete tools. Join the United AI Network™ today to protect your financial institutions with PATRIOT OFFICER, GUARDIAN OFFICER, ENQUIRER OFFICER, and CHAMPION OFFICER. — AI OASIS

— GlobalVision Systems, Inc.

OCC streamlines OREO regs
The Office of the Comptroller of the Currency has published a final rule to clarify and streamline its regulation on other real estate owned (OREO) for national banks and update the regulatory framework for OREO activities at Federal savings associations.

The OCC is also removing outdated capital rules for national banks and Federal savings associations, which include provisions related to OREO, and making conforming edits to other rules that reference those capital rules.

The rule, which will amend OCC regulations at 12 CFR Parts 3, 6, 34, 46, 160, 161, 163, and 167, will be effective December 1, 2019.


Elder Financial Exploitation: Detecting and Reporting

WEBINAR — November 6, 12:30 ET

In this webinar we discuss the scale and devastating impacts of Elder Financial Exploitation, and the key role financial institutions have to play in helping combat the exploitation of vulnerable customers.


— Verafin
FinCEN to host Innovation Hours in New York
The Financial Crimes Enforcement Network has announced that it will host "Innovation Hours" in New York City on November 13-14, 2019. Financial technology (FinTech), and Regulatory technology (RegTech) companies, and financial institutions will have the opportunity to present their innovative products, services, and approaches designed to enhance anti-money laundering and countering the financing of terrorism (AML/CFT) efforts.

Companies interested in meeting with FinCEN in New York should submit a web request no later than November 1, 2019, and provide applicable background information about their firm's business and innovative products. Primary consideration for requests will be given to entities that are at the operational stage. Preference will be given to companies located within the greater New York City metropolitan area and the number of individual sessions will be limited.


New Webinar: How to Automate Compliance Monitoring and Testing (QC)

Deliver Business Value by Rapidly Identifying Potential Risks

To successfully achieve meaningful improvement, compliance managers need solutions that can deliver real-time monitoring and testing data, enabling them to optimize processes while observing changes. Register today for 360factors' webinar on November 5, 2019.


— 360factors
FDICconnect's secure file exchange
The FDIC has issued FIL-63-2019 to announce the FDIC's new Enterprise File Exchange (EFX) module via FDICconnect. EFX is a secure application for FDIC-insured institutions to exchange examination-related documentation with the FDIC and State banking authorities.

EFX replaced FDICconnect's Examination File Exchange (EFE) on September 30 as the primary tool for exchanging those documents. EFE will continue to be used for ongoing exams commenced before September 30, and will be phased out around April 1, 2020.


OFAC amends Venezuela-related license
OFAC has issued an amended General License 8D, "Authorizing Transactions Involving Petróleos de Venezuela, S.A. (PdVSA) Necessary for Maintenance of Operations for Certain Entities in Venezuela."





NMLS to close for scheduled maintenance


The NMLS has posted a notice that, due to scheduled system maintenance in preparation for renewal, NMLS will close at 10:00 p.m. ET on Thursday, October 31. The system will reopen at the normal time, 7:00 a.m. ET on Friday, November 1. [Editor's comment: This is also a reminder that the NMLS renewal period begins November 1, and ends December 31, 2019.]


Our other Top Stories today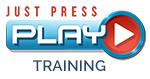 What do you want to learn today?


The newest service from BOL Learning Connect
Press>PLAY - allows you to choose precisely what you want to learn, pay for just that program, and Press>PLAY to watch instantly, share with fellow employees of your institution, and keep watching any time you want during the 90-day period after purchase. Hundreds of programs to choose from - including unique programs and exclusive instructors you will find only on BOL Learning Connect.