NO FALSE NEGATIVES

The Minimum BSA/AML Compliance Standard

PATRIOT OFFICER


Neither behavior-based systems nor rule-based systems can meet the minimum BSA/AML Compliance standard of NO FALSE NEGATIVES. PATRIOT OFFICER is the only Risk-Based solution that uses the Artificial Intelligence and Machine Learning technologies to establish the most advanced Risk Model that has NO FALSE NEGATIVES.

Don't waste time and resources on obsolete tools. Join the United AI Network™ today to protect your financial institutions with PATRIOT OFFICER, GUARDIAN OFFICER, ENQUIRER OFFICER, and CHAMPION OFFICER. — AI OASIS

— GlobalVision Systems, Inc.

Treasury and Justice target cybercriminals
Russian nationals charged with banking cybercrimes
The U.S. Department of Justice has joined with the U.S. Department of State and the United Kingdom's National Crime Agency in charging two Russian nationals, Maksim Y. Yakubets and Igor Turashev, with a vast and long-running cybercrime spree that stole from thousands of individuals and organizations in the United States and abroad. They are charged with an effort that infected tens of thousands of computers with a malicious code called Bugat. Once installed, the computer code, also known as Dridex or Cridex, allowed the criminals to steal banking credentials and funnel money directly out of victims' bank accounts. Their names and those of their associates have been added to the SDN List.

Evil Corp sanctioned for infecting bank computers
OFAC has announced action taken against Evil Corp, the Russia-based cybercriminal organization responsible for the development and distribution of the Dridex malware. The Dridex malware is a multifunctional malware package that is designed to automate the theft of confidential information, to include online banking credentials from infected computers.

Evil Corp has used the Dridex malware to infect computers and harvest login credentials from hundreds of banks and financial institutions in over 40 countries, causing more than $100 million in theft. OFAC's action targets 17 individuals and seven entities to include Evil Corp, its core cyber operators, multiple businesses associated with a group member, and financial facilitators utilized by the group. Identification information on the designated individuals and entities can be found in BankersOnline's OFAC Update.

FinCEN and the CISA (U.S. Cybersecurity and Infrastructure Security Agency) issued a Report on Dridex Malware that provides an overview of the malware, related activity, and a list of previously unreported indicators of compromise derived from information reported to FinCEN by private sector financial institutions. Because actors using Dridex malware and its derivatives continue to target the financial services sector, including financial institutions and customers, the techniques, tactics, and procedures contained in this report warrant renewed attention. Treasury and CISA encourage network security specialists to incorporate these indicators into existing Dridex-related network defense capabilities and planning.


Complimentary Fraud Detection and AML Regional Seminars

Locations Across the U.S. — Verafin Tour 2020

Join us at a location near you for a complimentary seminar as industry experts discuss BSA/AML and fraud hot topics affecting banks and other financial institutions. Topics include best practices for AML investigations; emerging fraud trends and prevention strategies; as well as end-to-end CDD/EDD and high-risk customer management.


— Verafin
OCC lists 10 Outstanding CRA evals
The OCC yesterday released a list of Community Reinvestment Act (CRA) performance evaluations that became public in November. Of the 22 evaluations listed, 12 are rated "Satisfactory" and these ten are rated "Outstanding" (read our Top Story for links to their evaluations):
San Luis Valley Federal Bank, Alamosa, CO
Amerant Bank, Coral Gables, FL
Collinsville Building and Loan Association, Collinsville, IL
North Shore Trust and Savings, Waukegan, IL
The Old Exchange National Bank of Okawville, Okawville, IL
The First National Bank of Russell Springs, Russell Springs, KY
First National Bank & Trust Co. of Williston, Williston, ND
First National Bank of Tennessee, Livingston, TN
The Santa Anna National Bank, Santa Anna, TX
Woodforest National Bank, The Woodlands, TX
How to Automate Compliance Monitoring and Testing While Creating Business Value
Leading Technology Solutions Provider for Compliance and Risk

View this webinar and learn: Why legacy methods struggle to meet today's requirements; how a centralized technology data approach improves productivity and automates summary reporting; how to deliver business intelligence while more rapidly identifying potential risks; and emerging technologies that empower professionals to add organizational value and get a seat at the table.


— 360factors
FTC and Ohio act to halt credit card scheme
A federal court in El Paso, at the request of the FTC and the State of Ohio, has halted he operations of Voice over Internet Protocol (VoIP) service provider Globex Telecom Inc., which allegedly played a key role in robocalling consumers to promote a credit card interest reduction scheme that bilked consumers out of millions of dollars. A temporary restraining order was issued by the court against Globex and its Canadian counterpart, 9506276 Canada, Inc., that appoints a temporary receiver and freezes the defendants' assets. Globex allegedly provided Educare Centre Services, a company that the FTC and Ohio sued in July 2019, with the means to make calls to U.S. consumers, including illegal robocalls, to market Educare's phony credit card interest rate reduction services.


Regulation E Error Resolutions and Disputes

Free Webinar — December 12, 12:30 PM CT

Join us at FINBOA as we list the steps in Regulation E Dispute Resolution and highlight various missteps that lead to penalties and regulatory deficiencies. We will break the error resolution process into simple steps and provide best practices you can implement at your institution to avoid penalties and stay compliant.


— FINBOA
Fed joins Faster Payments Council as founding sponsor
The Federal Reserve System announced yesterday it has joined the U.S. Faster Payments Council as a founding sponsor. The FPC and its members seek to facilitate faster payments in the United States, enabling Americans to securely pay anyone, anywhere, at any time with near-immediate funds availability. Its priorities include faster payments education and fraud mitigation.


Our other Top Stories today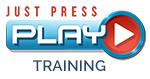 What do you want to learn today?


The newest service from BOL Learning Connect
Press>PLAY - allows you to choose precisely what you want to learn, pay for just that program, and Press>PLAY to watch instantly, share with fellow employees of your institution, and keep watching any time you want during the 90-day period after purchase. Hundreds of programs to choose from - including unique programs and exclusive instructors you will find only on BOL Learning Connect.