PATRIOT OFFICER®


PATRIOT OFFICER automatically calculates risk scores for each customer to identify higher-risk customers and monitors them more closely as the regulations mandate. The solution automatically detects check fraud, check kiting, deposit fraud, ACH fraud, wire fraud, Internet banking fraud, credit/debit card fraud, ATM fraud, employee fraud, and financial fraud to prevent losses. PATRIOT OFFICER is the only BSA/AML/FRAUD solution endorsed by American Bankers Association.

— GlobalVision Systems, Inc.



FTC settles credit card laundering scheme
The FTC has announced a settlement with two defendants charged with laundering millions of dollars in credit card charges through fraudulent merchant accounts. A complaint filed by the FTC stated the defendants created Money Now Funding to launder funds from fraudulent operations and processed almost $6M through the credit card network. A monetary judgment of $5.8 million has been suspended due to the defendants' inability to pay. For additional details, see "Credit card launderers barred and fined," in our Penalties pages.


Not All High-Risk Customers are Created Equal

DEMO – December 18

A one-size-fits-all approach to customer risk can lead to thousands of high-risk customers flagged for review, increasing your compliance workload. Learn how Verafin identifies risk factors to group customers in high-risk categories, stratifies the risk within those groups and, through ongoing high-risk surveillance, provides an accurate picture of your institution's customer risk profile.


— Verafin
Mortgage performance improves slightly
The OCC has issued its third quarter Mortgage Metrics Report, which shows 95.4 percent of mortgages included in the report were current and performing at the end of the quarter, compared to 94.8 percent last year. The report also showed that servicers initiated 28,508 new foreclosures during the third quarter of 2018­, a 3.7 percent decrease from the previous quarter and a 16.8 percent decrease from a year ago. Servicers implemented 25,701 mortgage modifications in the third quarter of 2018, and 69.2 percent of the modifications reduced borrowers' monthly payments.


Free Webinar: The Dark Web – A Treasure Trove Of Actionable Threat Intelligence

Thursday, December 13 – 1:00 - 2:00 PM CT

Playing defense against sophisticated cybercriminals is too little and too late. To win, institutions must deploy proactive threat intelligence programs that detect threats with greater speed, accuracy, and effectiveness. Learn how to leverage the Deep and Dark Web to collect highly targeted and actionable threat intelligence.


— Banker's Toolbox
NMLS MLO annual renewal period ending
The NMLS annual renewal period for registered mortgage loan originators (MLOs) ends December 31. Failure to renew your bank's and its MLOs' registrations may impact your MLOs' ability to engage in mortgage loan origination activity. More information is available on the NMLS MLO renewals page.


Reduce Costs and Maximize ROI Using the Latest Compliance Technology

Free Guide: How Technology Can Reduce Compliance Costs

The latest developments in AI-based solutions make it easier than ever before to improve ROI while effectively managing compliance. A free guide from 360factors, provider of ABA-endorsed Compliance Management Software, examines the key factors that drive compliance costs and how technology can directly minimize them. Improve your compliance implementations today.


— 360factors
HUD and VA support for homeless vets
HUD and the VA have announced a second round of funding to help provide permanent homes to veterans and their families experiencing homelessness in six states and the District of Columbia. The funding is provided through the HUD-Veterans Affairs Supportive Housing Program, and gives an additional 424 vouchers to local public housing agencies across the country.


Improving and Simplifying Financial Crime Detection

Risks and Benefits of Analytics, Robotic Process Automation, and Machine Learning

Criminals are always finding new ways around financial crime detection programs. How can banks keep pace with the latest money laundering trends? Listen to our webcast to learn how to leverage analytics, robotic process automation, and machine learning to help combat financial crime.


— ACA Telavance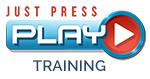 What do you want to learn today?


The newest service from BOL Learning Connect
Press>PLAY - allows you to choose precisely what you want to learn, pay for just that program, and Press>PLAY to watch instantly, share with fellow employees of your institution, and keep watching any time you want during the 90-day period after purchase. Hundreds of programs to choose from - including unique programs and exclusive instructors you will find only on BOL Learning Connect.
December 12, 2018
TODAY
Overdrafts —
A Current View
December 12, 2018
TODAY
Lending Compliance Update
December 19, 2018
Credit Data Reporting Compliance
January 15, 2019
Annual OPERATIONS Compliance Recap
January 17, 2019
TCPA in 2019: Risks,
Rules, & Regulation
February 8, 2019
IRAs: From the Ground Up
---